EIHP organized a training event for non-policy makers – the representatives of small and medium enterprises.
The representatives of national policy makers – the Ministry of economy and sustainable development and the Fund for environmental protection and energy efficiency were also in attendance.
The basic theme of the event was the presentation of LEAP4SME in Croatia – the principles and key findings of the programme – to SME representatives and creating a dialogue between SMEs and institutions.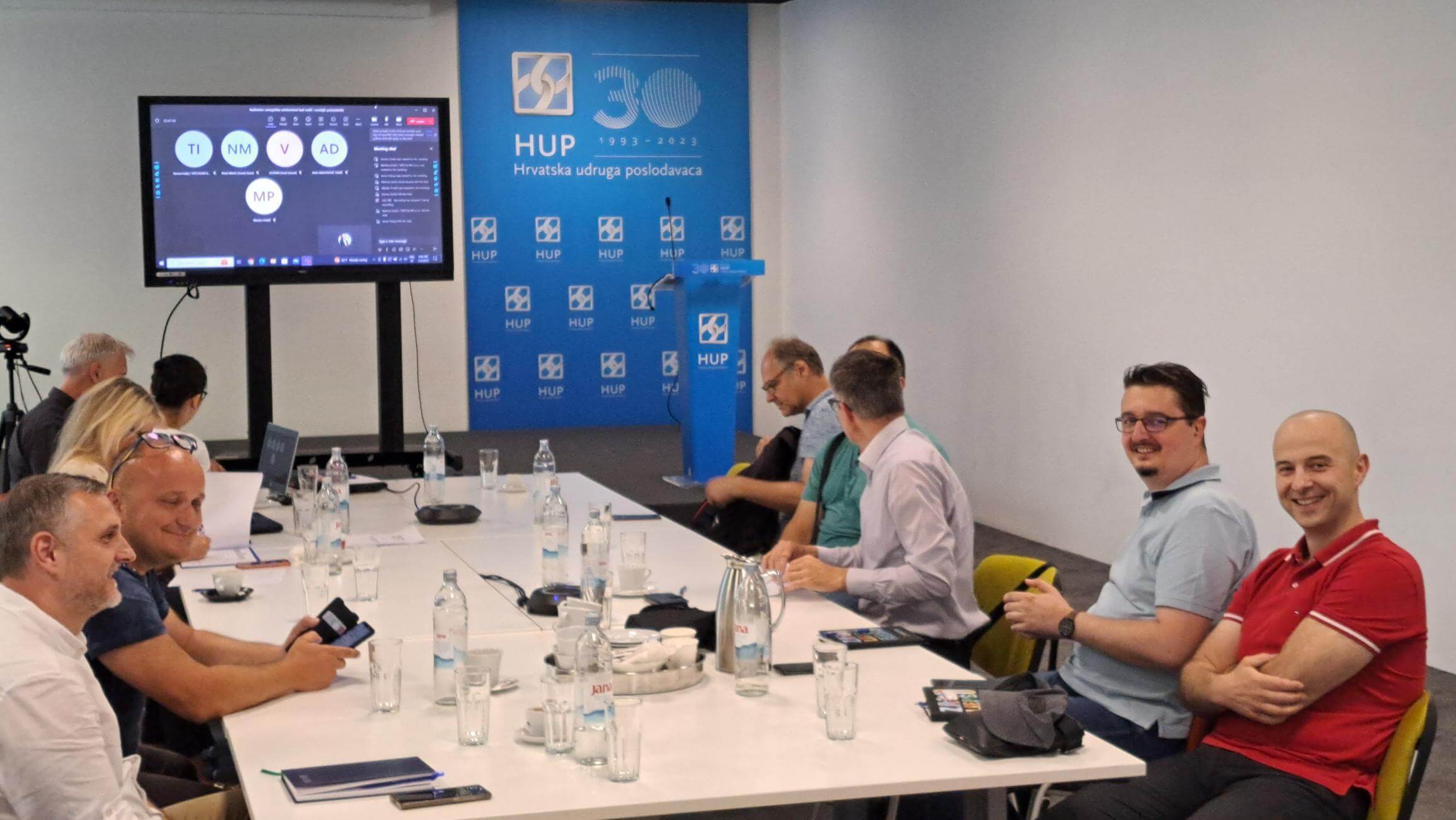 13:00 - 13:10
Uvodni pozdrav
Anny Brusić, HUP, voditeljica udruge SME
13:10 - 13:15
Predstavljanje projekta i dosadašnja iskustva
Vedran Krstulović, EIHP, nacionalni koordinator programa
View presentation
13:15 - 13:25
Nužnosti i koristi energetskih pregleda za MSP
Vedran Krstulović, EIHP, nacionalni koordinator programa
View presentation
13:25 - 13:35
Projekt LEAP4SME – tehničke karakteristike programa
Ilja Drmač, EIHP, suradnik na programu
View presentation
13:35 - 13:45
Aktualne prilike za financiranje projekata energetske učinkovitosti
Ilja Drmač, EIHP, suradnik na programu
View presentation
13:45 - 13:55
Ustanovljeni nalazi s dosadašnjih radionica - opservatorija
Vedran Krstulović, EIHP, nacionalni koordinator programa
View presentation
13:55 - 14:10
Iskustva i izazovi za mala i srednja poduzeća s potporama za energetsku učinkovitost
Petra Senčić, HUP, voditeljica udruge, i predstavnici SME
14:10 - 14:50
PANEL RASPRAVA: Energetska učinkovitost - prilike i prepreke za MSP?
14:50 - 15:00
Zaključci radionice